Amsoil Motorcycle Products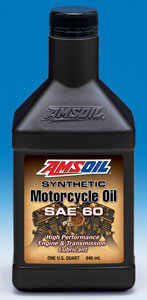 Ideal for Harleys and Older Bikes
Perfect for Combined Systems
Great for Wet Clutch and High RPMs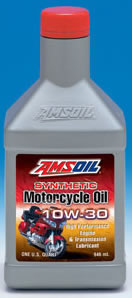 Excellent Friction Reduction Properties
Greatly Reduces Engine Heat
Perfect for Foreign and Domestic Models
Perfect for Harley V-Twin Engines
Excellent Multi Functional Oil
Wet Clutch Compatible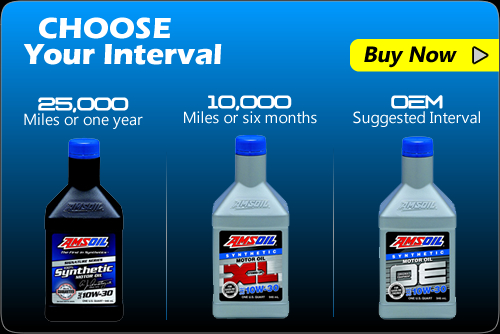 Welcome to The Performance Oil Company, An Authorized AMSOIL Dealer
Thank you for visiting The Performance Oil Company. Our goal here is to provide you with the best possible Amsoil Dealer experience. We strive to provide high quality Amsoil Synthetic Lubricants to our online clients in the easiest most hassle free manner possible. As an Authorized Amsoil Dealer Website, we have made sure to create a simple and easy to use layout from which you can quickly find and buy online the Amsoil products you are looking for. Whether you need synthetic motor oil, Diesel oil, transmission fluid or high performance lubricants for two or four stroke applications, you can find it here!
Check out our new video addressing the benefits of switching your vehcle to Amsoil synthetic oil!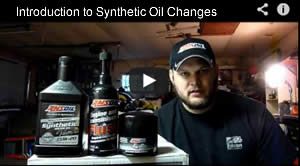 Amsoil provides many excellent ways for their customers to save money and enjoy their products. If you think you will be buying Amsoil frequently, you will probably want to consider the Amsoil Preferred Customer Program. With this program you pay a small one time fee of $20.00 and you can then buy Amsoil synthetics at dealer prices which saves you about twenty to thirty percent off the retail prices.
If you are interested in becoming an Amsoil Dealer yourself, then simply check out our Amsoil Dealer Information Page and request the information packet. Bottom line we have designed this website to give you an excellent online experience. Feel free to browse the various categories and Buy Amsoil or learn more about Amsoil by reading our technical articles and documents.
Amsoil FAQ's
Will using Amsoil void my warranty?
This is a very commong question Amsoil Dealers receive, but for most situations the answer is simply no. The Magnuson–Moss Warranty act of 1975 prohibits original equipment manufacturers from denying warranty coverage for use of an aftermarket lubricant or part. The manufacturer must prove that the aftermarket lubricant or part caused the particular failure. In the event this were to happen, Amsoil's limited warranty covers any defects of problems caused by their product. The one situation where you need to do further research is if you have an extended warranty that is provided by a third party. Their warranty may or may not have stipulations regarding the use of aftermarket lubricants or parts. Simply read through your third party extended warranty or contact the issuing company to find out what is covered and what is not.
What is An Amsoil Dealer
Amsoil is sold throughout North America by a network of independent dealers. Whenever you buy Amsoil - even at a retail store - it is the result of an independent Amsoil dealers efforts to get the product on the shelf there, and that dealer will receive a commision for the sale. I myself am an Amsoil Dealer that focuses mainly on internet sales. When you follow my website to the Amsoil corporate site and make a purchase, you become my customer. Having a good Amsoil dealer is very important! Your dealer is someone you can look to for answers to questions and someone you can discuss the Amsoil opportunity with.