Amsoil Motorcycle Products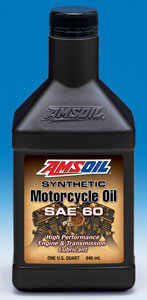 Ideal for Harleys and Older Bikes
Perfect for Combined Systems
Great for Wet Clutch and High RPMs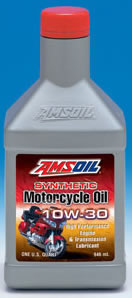 Excellent Friction Reduction Properties
Greatly Reduces Engine Heat
Perfect for Foreign and Domestic Models
Perfect for Harley V-Twin Engines
Excellent Multi Functional Oil
Wet Clutch Compatible
Become an Amsoil Dealer
Have you searched in the past for ways to make extra money beyond your normal income? Have you been left out to dry by nothing more than stupid scams and unrealistic pipe dreams? Amsoil provides a real, money making opportunity. There is nothing easy or quick about the amsoil opportunity, rather it provides a realistic avenue for generating extra income or even a substantial life changing income.
The best part about the Amsoil business opportunity is its flexibility. You can keep your business nice and small, or you can grow it to a thriving enterprise worthy of passing down to your children. Whichever path you choose, Amsoil provides all the tools and support you need to be succesful. Ultimately the Amsoil opportunity is about one thing, and that is customer service. The most succesful Amsoil dealers are the ones that take excellent care of their customers and accounts to ensure they are getting the best service possible. If you aim to please and love the challenge of running your own business, then the Amsoil opportunity is definitely for you.
Click here for detailed information about becoming an Amsoil Dealer
Starting your own Amsoil Dealership is relatively quick and easy process. All you have to do is fill out the online information request form by clicking here or on the button below. Once you fill out the form, you will be able to immediately print out a dealer application form. Fees for becoming an Amsoil independent dealer are very affordable, with an initial start up cost of only $30. The Performance Oil Company will stand behind you in your quest to start a dealership and we will answer any questions you have and provide as much help as possible, but we are not here to sell you anything or commit you to the opportunity more than you are willing to, we are simply here as a guide, to help you along the way.