Amsoil Motorcycle Products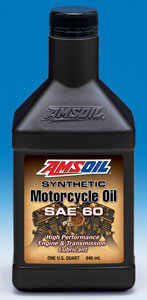 Ideal for Harleys and Older Bikes
Perfect for Combined Systems
Great for Wet Clutch and High RPMs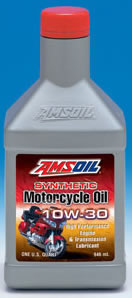 Excellent Friction Reduction Properties
Greatly Reduces Engine Heat
Perfect for Foreign and Domestic Models
Perfect for Harley V-Twin Engines
Excellent Multi Functional Oil
Wet Clutch Compatible
Buy Amsoil at Dealer Prices with A Commercial Account
An Amsoil Commercial Account allows you to purchase high quality Amsoil, Donaldson, WIX, Trico, NGK and Mann products for your business, at dealer prices. Any business that uses a fleet of vehicles or has the need for quality lubrication products is an ideal candidate for an Amsoil Commercial Account.
Who can benefit from a commercial account?
Any business that has equipment that needs lubrication or maintenance products can benefit from and Amsoil commercial account. The Amsoil commercial account allows qualified businesses to purchase amsoil products, for use solely in the equipment their business uses, at highly discounted wholesale prices. Here are just a few examples of companies that could benefit from an Amsoil commercial account:
School districts or bus companies
Trash or refuse hauling companies
Local contractors with small vehicle fleets
Taxi cab companies
Police, fire, ambulance or other local emergency management agencies
Businesses utilizing compressors or hydraulic equipment in need of lubrication
ANY business that uses vehicles or other equipment that needs lubrication and wants to save money!
What exactly are the benefits of a commercial account?
Having a commercial account in itself entitles your business to purchase Amsoil products at the lowest prices available, but that really is just a secondary benefit. The major advantage to having an Amsoil commercial account and using Amsoil products is the cost savings you will realize by putting a superior product in your fleet and equipment. Amsoil synthetic lubricants reduce engine wear, reduce costly maintenance, increase fuel economy and increase performance.
Below you will find a case study that illustrates the benefits that come with utilizing Amsoil for your business. Guardian Pest Control is a Duluth Minnesota based business that runs their fleet completely on Amsoil products. The PDF below gives a complete breakdown of the cost savings they realized by switching to Amsoil.
Click Here for the Guardian Pest Control Case Study PDF
If you would like more information on starting a commercial account for your business or you just have further questions about how Amsoil can save you money, then simply click the button below and fill out commercial account information request form.