Amsoil Automobile Products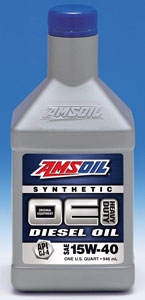 Meets API CJ4 Specs
Exceeds Low Emission Standards!
Ultra Dependable Cold Temperature Starts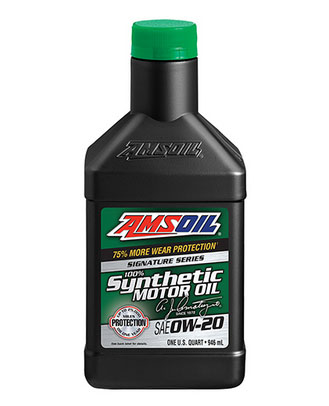 Amsoil 100% Synthetic Motor Oil
25,000 Mile Oil Change Intervals
Increases Fuel Efficiency
Greatly Reduces Engine Wear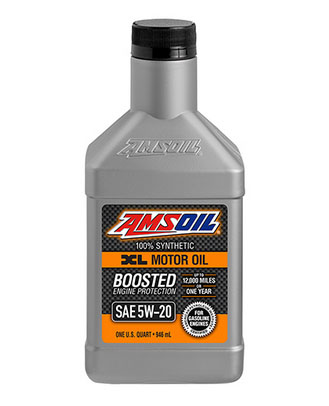 New Extended 12,500 Drain Interval
Superior Protection at a Great Price
Perfect for Oil Monitoring Systems
Amsoil Automobile Products
Amsoil pioneered the synthetic motor oil market by releasing the first fully synthetic engine oil in 1972. Since then the company has continued to innovate and improve to continuously bring amazing products to market for automobile owners. Amsoil offers a full line of synthetic lubricants and support products that are designed to keep your vehicle running for years.
Amsoil Automobile Lubricantion Recommendations
Amsoil Diesel Automobile Lubricantion Recommendations
Amsoil Automobile Filtration Recommendations
Amsoil Signature Series OW-30 Synthetic Motor Oil
Amsoil Signature Series is the absolute best synthetic motor oil that money can buy. Formulated from proprietary base oils and advanced additives, this flexible OW-30 offers standard drain intervals of up to 35,000 miles in regular service vehicles. Oil analysis can extend this interval even farther! If you are looking for excellent cold weather starts, superior engine longevity, lower operating temperatures and better fuel economy then this is the oil for you.
Amsoil 100% Synthetic Motor Oil
Amsoil XL Series Synthetic Motor Oil
Amsoil OE Synthetic Motor Oil