Amsoil Motorcycle Products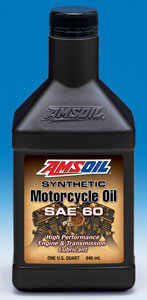 Ideal for Harleys and Older Bikes
Perfect for Combined Systems
Great for Wet Clutch and High RPMs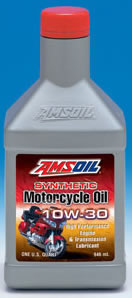 Excellent Friction Reduction Properties
Greatly Reduces Engine Heat
Perfect for Foreign and Domestic Models
Perfect for Harley V-Twin Engines
Excellent Multi Functional Oil
Wet Clutch Compatible
Become an Amsoil Preferred Customer
The Amsoil Preferred Customer Program is the absolute best way to enjoy the quality of Amsoil at the best possible prices. By joining the Preferred Customer Program, you are able to purchase Amsoil products at the same prices as dealers yet you don't have the hassles of running your own dealership. You also enjoy wholesale pricing on the other brands available through Amsoil such as Donaldson, Mann, WIX, Trico and NGK!
This means that you will save approximately 25% off regular retail prices and the only requirement is either a $10.00 fee for a six month trial or a $20.00 fee for the annual membership. Anyone who changes their own oil or who is into motorsports clearly benefits by becoming a preferred customer.
Signing up to be a preffered customer is easy as pie. Click here or on one of the buttons below and you will be taken to the secure sign up form at Amsoil.com. You will need to choose either the six month or annual membership and then hit the "add to cart" button. Once you add the preferred customer membership to your cart you can then continue to shop and dealer pricing will be displayed. Once you are ready to checkout, you will have to create an account with Amsoil to finish your order and the system will walk you right through that process. If you have questions or concerns about becoming a preferred customer, don't hesitate to contact us by email or phone right away!